Scuba Diving Boat Hawaii
When thinking about booking your Oahu scuba diving adventure consider Oahu Diving, we dive in the best south east and south shore locations in Oahu. Starting on the south shore we use the Musashi custom made from the Big Island Hawaii dive boat. Extremely fast reliable boat that is a pleasure to dive from.
Coast Guard certified for 18 passengers.
Scuba tank holders on benches for easy gear usage.
Designed for safety first.
Caterpillar inboard turbo charged engine.
Safety Equipment VHF/FM Transmitter.
Satellite E.P.I.R.B. (Self deploying Emergency Position Indicating Radio Beacon).
Coast Guard approved Life Jackets and safety equipment.
Extensive First Aid Kit.
Divers Alert Network Oxygen Kit.
First Aid and CPR certified crew.
Cellular transmission o.k.
Recreational Equipment.
Stern ladder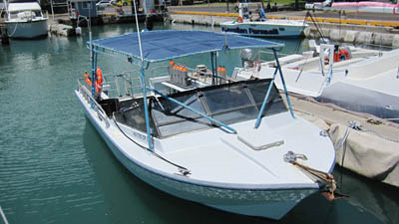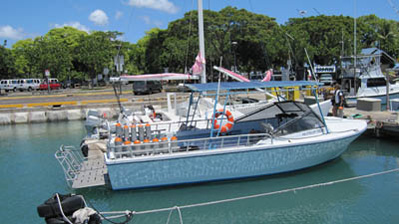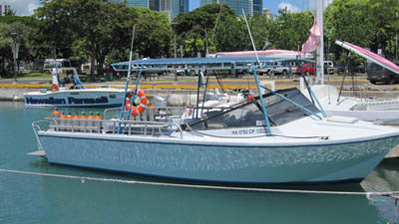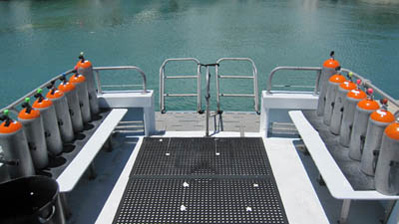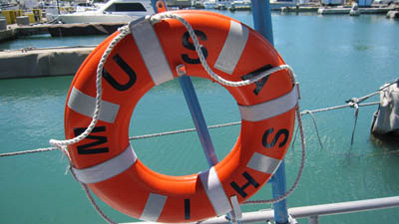 ---
Scuba diving boat in Hawaii. Scuba diving Oahu or Hawaii. Dive boat Waikiki, boat charters Oahu
Let Oahu Diving help you have a private Oahu boating charter.
Oahu Booze Cruises
Daily scuba diving charters
Private Diving Charters
Ash Spreading Services
Sailing Cruises in Hawaii
Actually anything you can think of- we're up for anything
Scuba dive Oahu using the Nori Z diving boat or the Kahala Kai sailing catamaran. These boats are well maintained and ready to use for your scuba diving or private charter needs.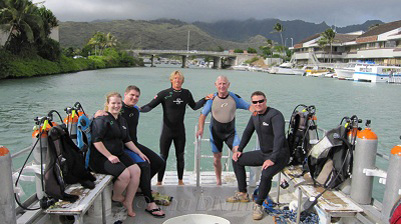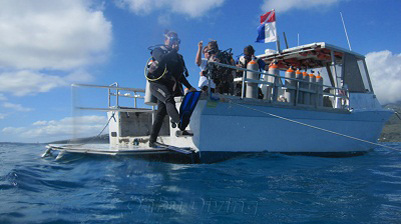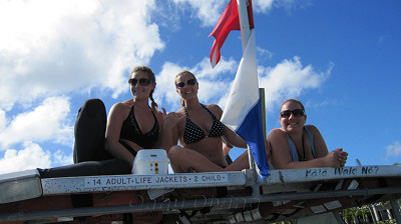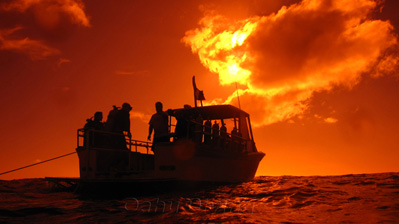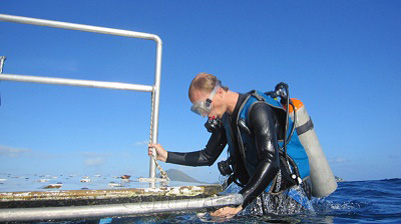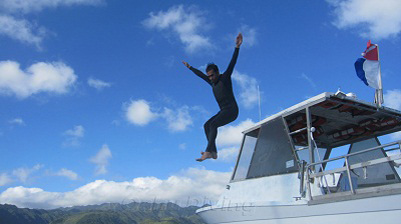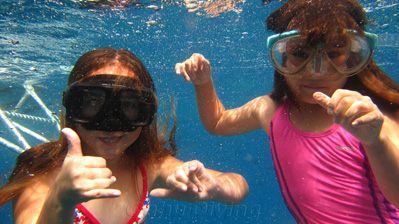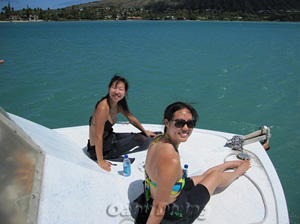 Prices includes;
First class personalized scuba instruction
Two dives at two different locations
Scuba gear included, no rental equipment whatsoever
Free digital high resolution pictures
Drinks on board
and a whole lotta fun
---
Curious about how to get a scuba diving license ? Take a look at these course Oahu Diving offers.
Scuba Diving Courses in Hawaii